Provident Metals is a precious metal trading company that has its roots in Lavon, Texas. It has been an active provider of precious metals for investors since the year 2008, and it is BBB-accredited, with an overall rating of B on the BBB website. Prospective clients may find it interesting to note that the firm does not have a rating on the BCA site or on the TrustLink website. That could seem suspicious, especially since these websites are designed to give consumers essential feedback about how a company conducts business. An accurate Provident Metals review will address the fact that there are broad varieties of palladium, platinum, copper, silver, and gold items for purchase. Several types of coins and bullions can be purchased and all of the products are guaranteed to ship safely within the US and Canada.
Many traders have said that the company's website was relatively easy to navigate and figure out, and that the order placement page was simple and straighforward. The prices are competitive and customers will enjoy working with special bulk rates when purchasing large orders of bullion. Although currently the company only ships to the US and Canada, all of the packages are fully insured in order to provide additional peace of mind. There is a limit of US$1,500 on online orders paid with credit cards, but many customers are likely to consider it a plus to deal with a precious metal business that does accept credit cards in some form.
The item assortment could very well be the most striking feature of the company, as their website contains a great number coins as well as other bullion items. This enormous selection can be an excellent place to browse through for new and experienced investors alike, as there are many possibilities to work with. At the same time, this substantial catalog may feel overpowering and deter some new clients.
Much like any other gold trading company, all of the services on their site can be paid for by several means. Customers can complete an order with bank wires, cashier checks, personal checks, credit or debit cards, and money orders. All of these are valid payment alternatives, though they are subject to limitations based on the minimum and maximum order sizes.
If you pay by bank wire, you will need to provide the funds within three to five days or the order will be cancelled. This option is only available for clients placing orders which are over two thousand dollars. A paper check can include a variety of payment methods, including personal check, cashier check, or money order. Although there is not a minimum amount for that payment method, the paper check is only an option for orders worth US$20,000 and under. If you plan on paying this way, bear in mind that your check will be kept for 6 days to make sure that the appropriate funds are processed. Lastly, for clients who would like to pay with their debit or credit card, this option comes with its own limitations. You will pay upwards of four percent more per order due to credit card processing fees, but this approach is more secure for smaller orders. Traders choosing this method of payment can expect that their products will ship in three to five business days.
Because of the nature of the trading process, Provident Metals goes above and beyond to guarantee the security of their packages. All of them are shipped discreetly by UPS and FedEx, and the ones over US$50 will require a signature when they arrive at the client's door.
This corporation is accredited by the Better Business Bureau, and they have steadily kept their above average rating since their accreditation. However, the BBB site has 37 complaints relating to the firm and its operations. This is an especially high number for a gold trading business. Whereas the the organization supposedly highlights the security of their delivery methods, more than half of the complaints were targeted problems that had occurred with deliveries. This might be considered a particularly negative sign. The second biggest source of the complaints related to customer dissatisfaction with the products themselves. Additionally, their lack of formal rankings on TrustLink and the BCA could raise red flags in potential traders. Four complaints have also been posted on the Ripoff Report site, accusing the unethical practices. While all of these reviews portray the company's reputation favorably, some investors may be interested to discover that neither the website nor the organization have been the subject of any lawsuits or government actions since their creation.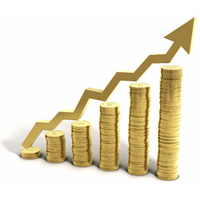 The corporation can be regarded as a potential investment alternative for people who plan to work with a wide variety of precious metals. Due to the large number of products, however, the solutions may be better suited to experienced investors who want to diversify their portfolios with a wider gamut of coins and general articles of bullion. For an investment experience that provides unique options for both the beginning and the experienced investor, however, a remarkable organization to deal with is Regal Assets. Visit their website: regalassets.com.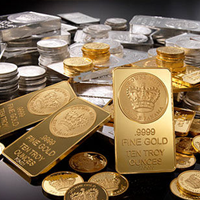 As soon as they enter the Regal Assets website, many clients will be pleased to find a user friendly interface. It features several options which allow you to purchase bullion and coins in precious metals such as gold, silver, platinum, and palladium. Another important point is the vast amount of information to help prospective clients become more familiar with the precious metal market. Price charts and graphs packed with useful information help investors make better decisions about their acquisitions, while a news page can keep them up to date on the latest developments in the trading market. All of the information available on the site meant to make sure new clients enjoy a gratifying trading experience, with guidance available at every step.