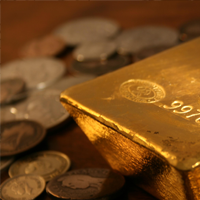 BullionVault was established in 2005 and has its head office in London, England. This peer to peer gold and silver business allows you to acquire bullion and store it in a vault. That means you don't need to have it delivered.
BullionVault is similar to a stock brokerage, in view of the fact that you can sell and buy or monitor your precious metal investments. Since October 2013, over 50,000 people have turned to the firm to purchase, trade and keep precious metals. Generally, these people possess gold bullion appraised at a total of $1.4 billion, which surpasses the amount stored by the majority of central banks around the world. These dealers own silver bullion worth a total of $305 million, as well.
One trait that differentiates BullionVault is that the WGC (World Gold Council) is a co-owner. The company's plentiful resources and extensive investor network allows it to offer competitive precious metal rates in addition to low premium costs. Therefore, numerous individual traders and retail investors have managed to try professional bullion investing for the first time.
The Exchange Facility.
BullionVault clients keep their precious metals in vaults managed by the organization, under an official bailment agreement. All of the purchased bullion is placed into allocated storage space in London, Zurich, Toronto, Singapore or New York (through Brink's or Via Mat International), according to the customer's choice. The market order board offered by BullionVault shows the ask and bid costs for gold and silver. New clients have to provide proof of identity and address, as well as designate a specific bank account to fund their account with BullionVault.
Differently from DGC (digital gold currency), BullionVault does not permit units of gold to be transferred directly between customer accounts. Nonetheless, customers can buy and sell gold to each other on the trading platform. Every day, BullionVault undertakes an audit to connect the holdings of each client with the latest bank statements and bar lists. This demonstrates that all of the precious metals owned by customers are safely kept inside the vaults.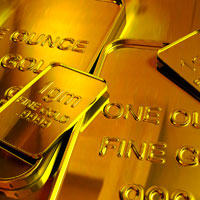 Reserved/Registered Bars
Frequently, the silver and gold you own via BullionVault is not connected to any specific bars. As a matter of fact, most BullionVault bars are jointly owned by several different traders. Nevertheless, in case you have a quantity of precious metal in a vault which is the equivalent of at least one regular bullion bar, you can choose your bars as you see fit and then choose to register them in your name. After that, they are categorized as "reserved bars" and you have exclusive ownership of them.
The Daily Prices
Since March 2013, BullionVault has made it possible for its customers to buy and sell vaulted silver or gold at the rates established by the London gold/silver fix, which are calculated independently on a daily basis. That choice is provided on the BullionVault site, alongside the company's market order board. Besides, BullionVault launched a program for "Regular Gold Investment", by which customers can automatically obtain gold which is kept in Zurich at daily prices. Customers fund their BullionVault accounts each month, with a standing order payment from their bank. After the money is credited, it is used by BullionVault to purchase precious metal at daily rates.
Rankings and Evaluations
BullionVault is not accredited with the BBB (Better Business Bureau), even though it has an A+ ranking — which is the highest possible score. That is not typical because usually, the BBB only awards the best ratings to accredited businesses. Nevertheless, this is a plus, because the BBB charges businesses for accreditation. Consequently, critics have remarked equivalent to purchasing a great reputation. Given that BullionVault has not paid the Better Business Bureau anything, this frequent opposition is not applicable, so the organization must have earned its A+ ranking on merit alone.